Plutus' purpose built storage facilities offer you a versatile, flexible and cost-effective solution to your warehousing requirements.
Ideally positioned in Liverpool for motorway and dock connections, our warehouses offer over 120,000 sq. ft. of storage.
Our secure, climate controlled warehouses are manned 24 hours a day, 365 days a year. We offer a wide range of warehousing and storage services for companies of all sizes.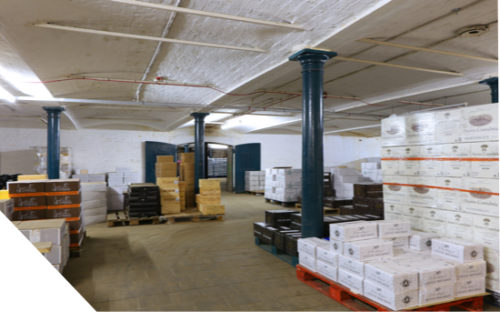 Distribution

Bonded Movement

Our HMRC Bonded Movement Guarantee allows the movement of your products to any location in the world. We carry out daily deliveries to the UK, Europe and Worldwide.

General Haulage

Our network of hauliers allows the timely, efficient delivery of your product. Our "One Stop Shop" mentality takes the hassle out of the haulage/distribution element of every job.

For further information or a free quotation call 0151 207 1811.